FEATURED PRINTS
In honor of our Obscura Gallery launch, we invite you to enjoy special website Featured Prints throughout the coming months until we are moved into our newly renovated space! These specials are only offered until we are moved in, and then they will no longer be available so enjoy them now and stay tuned for more features!
CY DECOSSE
Our seventh special edition of Featured Prints showcases two prints by Obscura Gallery artist Cy DeCosse. Both print options below include a special price, a  Cy DeCosse book, and complementary shipping.
Cy brings his background of artist and art director to the art of photography. His love of photography began in Florence, Italy as a Fulbright student. His learning continued as he collaborated with many of America's best photographers in his career as an agency Art Director. Cy believes in close, intimate images that show ordinary things in a surprising new light. He paints backgrounds that "float" the subject in a world of its own. Alternative processes such as platinum palladium, gum dichromate, and photogravure emphasize his subject matter to create ethereal botanical and fruit still life.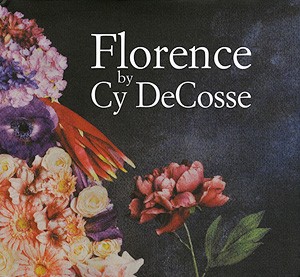 Florence, by Cy DeCosse, (2009) is a book of portraits that Cy dedicates to
his muse, the city of Florence and its people.
Print purchase of either print by Cy DeCosse:

▪ 10% discount on either print purchase, and complementary shipping.
▪ Purchase includes 'Florence' book by Cy DeCosse.
▪ Enter code DECOSSE at checkout.
« Previous
1
2
3
4
5
6
…
10
Next »