FEATURED PRINTS
In honor of our Obscura Gallery launch, we invite you to enjoy special website Featured Prints throughout the coming months until we are moved into our newly renovated space! These specials are only offered until we are moved in, and then they will no longer be available so enjoy them now and stay tuned for more features!
SUSAN BURNSTINE
Our ninth special edition of Featured Prints showcases two prints by Obscura Gallery Artist Susan Burnstine. The print options below include a 2017 newly released print taken in Chicago and a 2016 release taken in New Mexico. Both options include a special price, the 2016 photography book, Absence of Being, and complementary shipping.
The artist says of the new print release below, North Beach, 7:02am that this image was "…shot off the shores of Lake Michigan, on North Beach pier in Chicago. This has always been one of my favorite beach-fronts from my time growing up on the North Side of Chicago."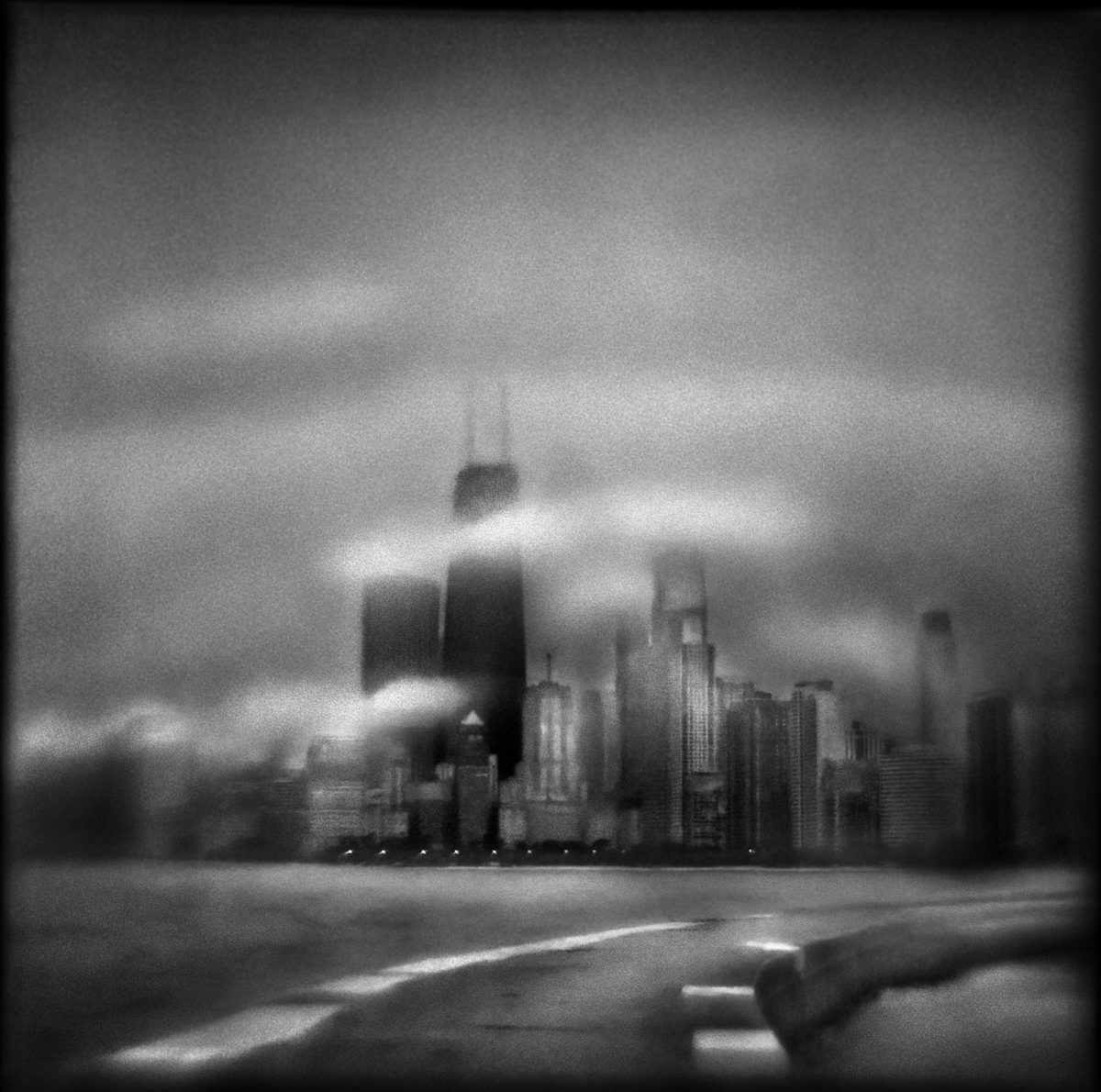 Susan Burnstine is an award winning fine art and commercial photographer originally from Chicago now based in Los Angeles. Burnstine sought to find a way to portray her dream-like visions entirely in-camera, rather than with post-processing digital manipulations. To achieve this, she has created twenty-one handmade film cameras and lenses that are frequently unpredictable and technically challenging. The cameras are primarily made out of plastic, vintage camera parts, and random household objects, with single-element lenses molded from plastic and rubber. Learning to overcome their extensive optical limitations required Burnstine to rely on instinct and intuition–the same tools that are key when attempting to interpret dreams.
Of the image below taken on the very locale that Georgia O'Keeffe painted and was inspired by the view in Abiquiu, New Mexico during the mid-late 20th Century, the artist says this image was "…shot at sunset from a high peak while hiking at Ghost Ranch, looking toward Pedernal. I had to wait for a passing car to make this shot and that took quite sometime…", as her Santa Fe Photographic Workshop (SFPW) students waited patiently for the artist to get the image before the light disappeared. Susan teaches regularly for the SFPW in July every year and will be back in Santa Fe for her 5 day workshop – From The Core: The Personal Narrative at Santa Fe Photographic Workshops July 9-14, 2017.
Either print purchase by Susan Burnstine:

▪ 10% discount on print purchase, and complementary shipping.
▪ Either print purchase includes 2016 award-winning publication Absence of Being.
▪ Enter code BURNSTINE at checkout.
« Previous
1
2
3
4
5
6
…
12
Next »