CURRENT EXHIBITION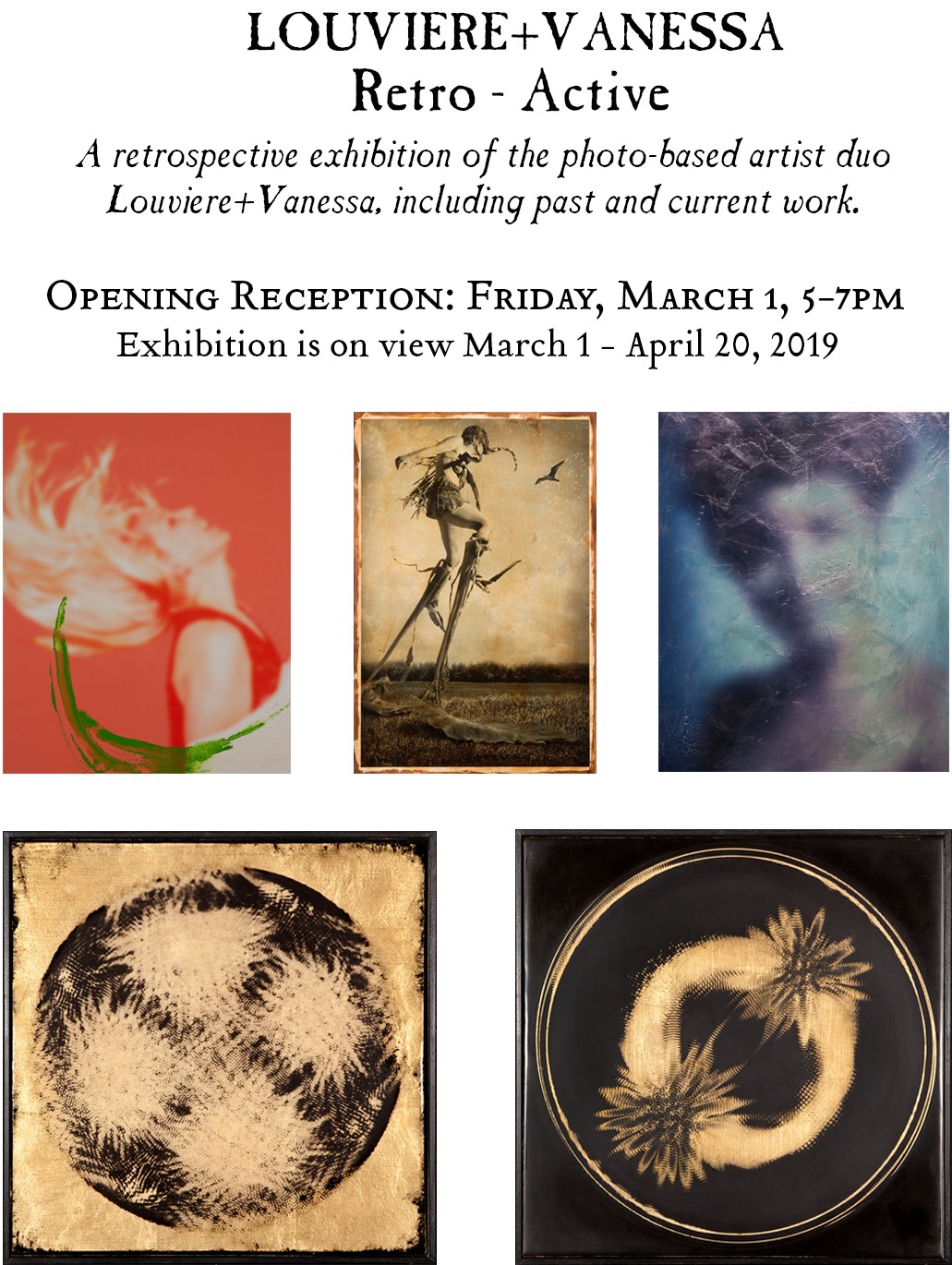 Obscura Gallery presents the solo exhibition,
Retro-Active,
with the New Orleans prolific duo
Louviere+Vanessa
, including past and current work from their various series over the last 15 years. Louviere+Vanessa's style exudes a Southern Gothic pairing of transgression and beauty through mystery, dark humor, and the supernatural, often involving the figurative use of protagonists such as humans and animals alluding to literature and philosophy. The artists effectively combine the mediums and nuances of film, photography, painting,  printmaking, and even music, resulting in mixed media works that use gold and silver leaf, resin, varnish, wax, charcoal, various other mediums, as well as ways of recording the visual through sound, and finishing many of the pieces with handmade frames.
DOWNLOAD THE FULL PRESS RELEASE HERE