FUTURE EXHIBITION
Inaugural exhibition
Coming in July!
LIMELIGHT:
Susan Burnstine, Brigitte Carnochan, Coco Fronsac, Aline Smithson, Joyce Tenneson
Opening Reception: July 14, 2018, 4-7pm
Exhibition is on view June 29-August 3, 2018
Obscura Gallery is thrilled to present our inaugural photographic exhibition this Summer in our newly renovated gallery space at 1405 Paseo de Peralta, Santa Fe, New Mexico. The exhibition title,
Limelight
, is inspired by and celebrates the late New York Greenwich Village pioneer gallerist Helen Gee and her gallery of the same name started in 1954. Gee's gallery was the first successful and enduring exhibition space devoted exclusively to selling photography during the post Second World War era in New York. Our group exhibition celebrates five pioneering female Obscura Gallery artists working in contemporary approaches to early photographic process, all exhibiting brand new work or work never before seen in New Mexico. Included in the exhibition are
Susan Burnstine, Brigitte Carnochan, Coco Fronsac, Aline Smithson, and Joyce Tenneson
.
THE EXHIBITION: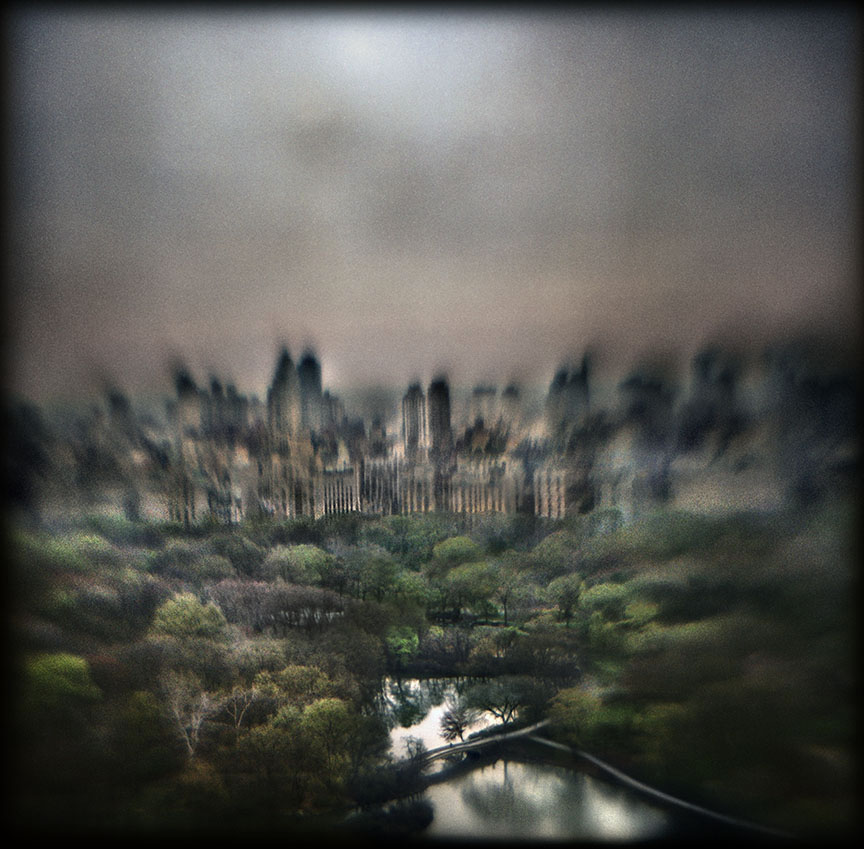 SUSAN BURNSTINE, Crossing West, 2018, 16x16", archival pigment ink print, edition of 15.
We are proud to be debuting never-before exhibited, new color work by Southern California artist, Susan Burnstine. Burnstine portrays her dream-like visions entirely in-camera, rather than with post-processing manipulations by creating her own hand-made cameras and lenses that are frequently unpredictable and technically challenging. In the past Burnstine has portrayed her visions through the monochromatic lens of black and white, and this new work, incorporating color, brings a new sense of reality to her dreamlike visions.
BRIGITTE CARNOCHAN, Sunday Morning Roses, 2013, 16 x 20", platinum palladium, edition of 10.
Northern California artist Brigitte Carnochan is exhibiting still lifes from her garden in the platinum palladium process, i
mbuing a sensuality to the still life as [she does so] in her nudes and botanicals. Prolific in every series she produces, Carnochan's work is always elegant, alluding to the poetic and inspired by literature.
COCO FRONSAC, Dionaea Muscipulae et le ruban jaune, 2016, mixed media on vintage photograph, 5.5x4", edition of 1.
Obscura is proud to introduce Coco Fronsac to the United States photography circuit for the first time with this exhibition. Fronsac is well known in her home-city of Paris, France for her unique one-of-a-kind pieces in which she draws and paints on 19th century vernacular photographs. With this medium, she creates a surreal world inspired by her collection of tribal masks from the Western indigenous world.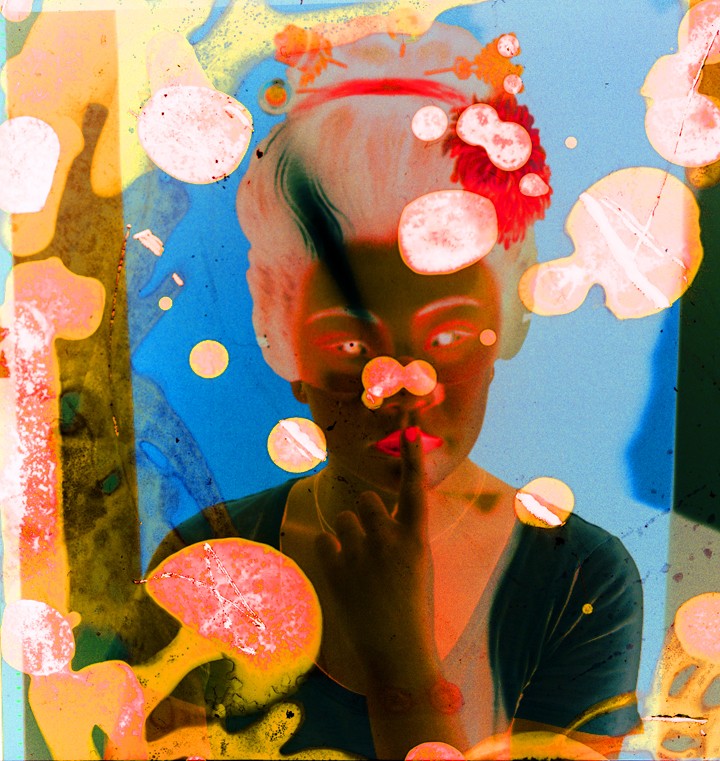 ALINE SMITHSON, Geisha, 2017, 15.5 x 13.5", archival pigment ink print, edition of 15.
We will be debuting new work by Southern California artist, Aline Smithson. Smithson exhibits a selection from her new project,
The Fugue State
, which speaks to the fading away of specific memories and identity - as the work serves as an in-between of the future and the past. The images are created from bleached negatives, winding the film stock in various ways, and then reinterpreting them in the digital darkroom, resulting in vivid color portraits and patterns.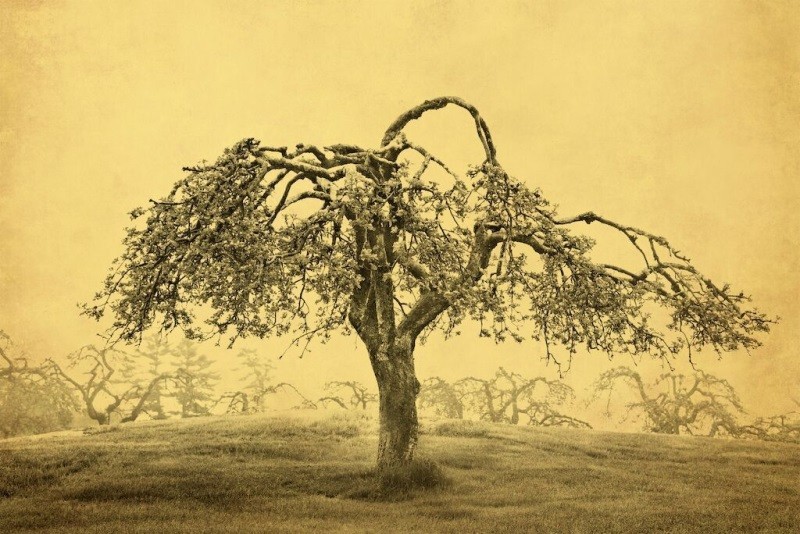 JOYCE TENNESON, Apple Tree, 11.5 x 17", archival pigment ink print mounted to aluminum, edition of 20.
Obscura will also be exhibiting golden landscape images by Maine artist Joyce Tenneson, which include applied gold leafing resonating the orotone process, as well as digital versions from the originals. The exhibition includes quiet, mood-evoking photographs of trees in her similar style and portrayal of ethereal portraiture in which she is so known for.
Susan Burnstine and Aline Smithson will both be present at the opening reception on the heels of their 2018 Summer Santa Fe Photographic Workshops as will Obscura Artist Brigitte Carnochan.