PAST EXHIBITIONS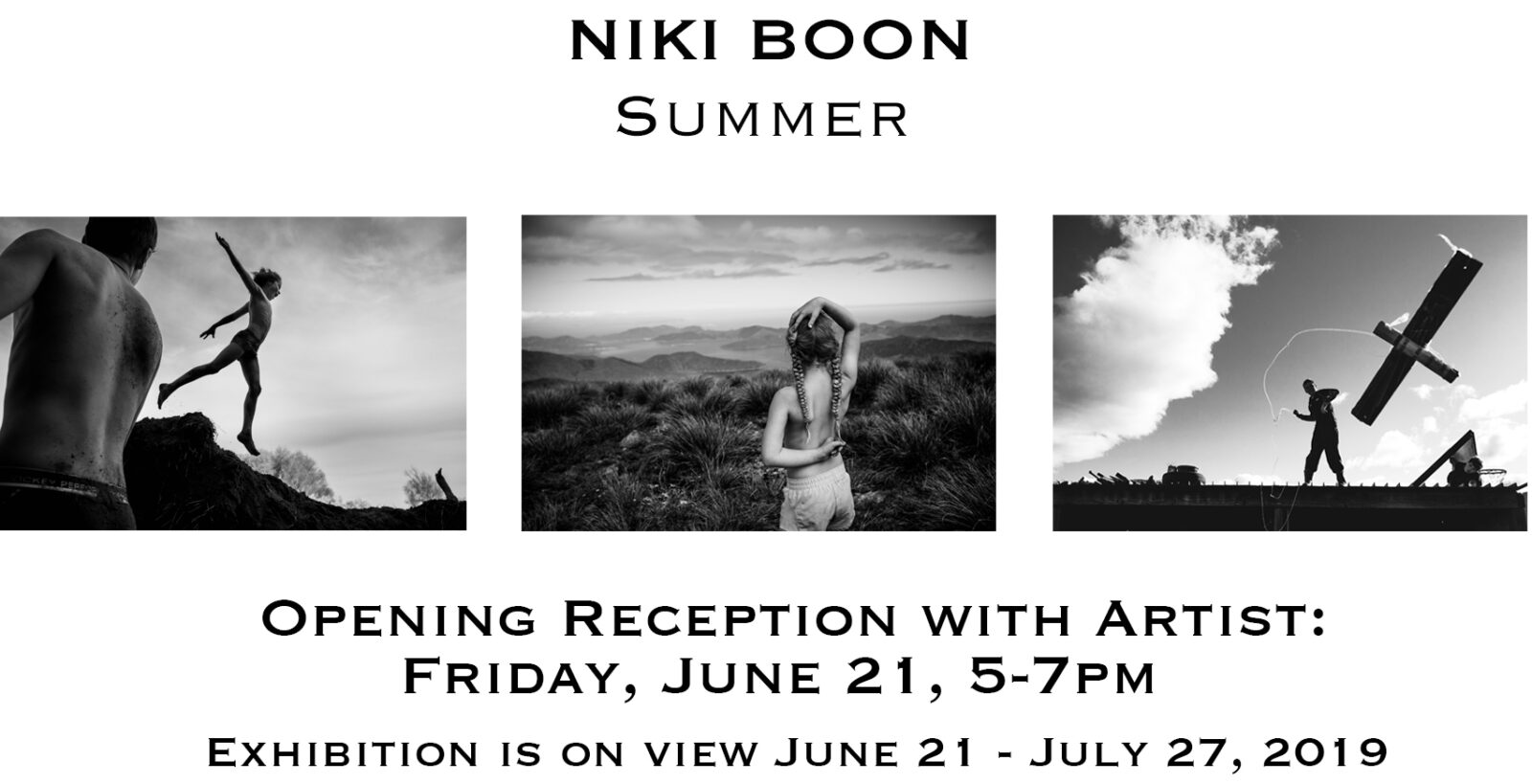 Niki Boon, Jump, Summer, 2015

Obscura Gallery proudly presents our Summer exhibition with New Zealand photographer Niki Boon and her first solo exhibition in the United States debuting photographs which document her family's rural, home-schooled life in Marlborough, New Zealand. While our U.S. Summertime is New Zealand's Wintertime, we can bask in the imagery that Boon has taken during the warm months in New Zealand while the children pursue an alternative education and lifestyle in a natural environment on top of the East coast of the South island of New Zealand.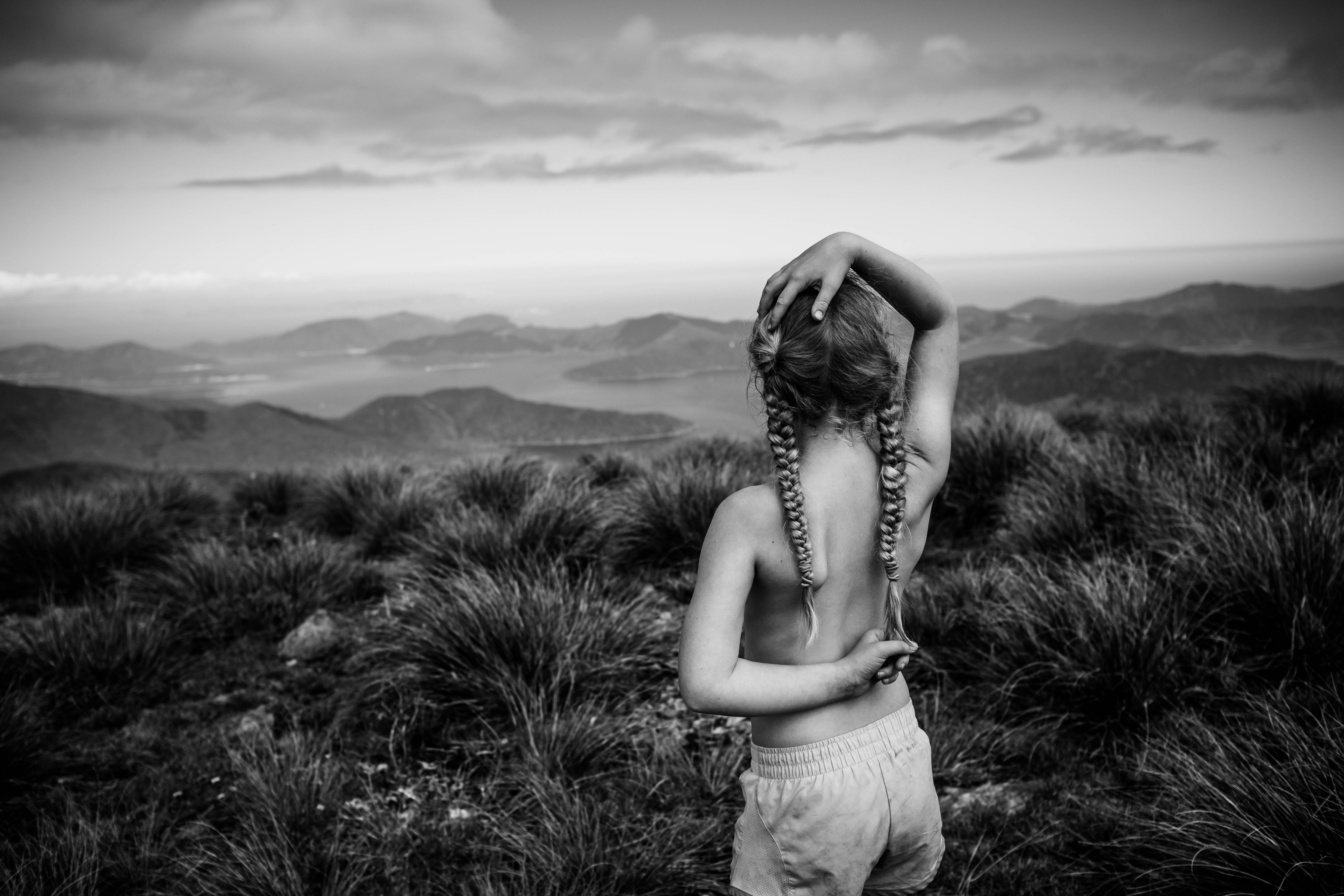 Niki Boon, Her Backyard, 2016
Boon's photographic work was born from her intense desire to document her family's lifestyle that the country environment has nurtured. A mother of four, Niki shares her family's rural life with camera wizardry that utilizes motion, incredible perspective, and depth of field, as well as a style that bears influence from those of Jock Sturges and Sally Mann but exudes her own distinction using a wide-angle, sometimes close-up lens and ground-perspective imagery. Boon refers to her work as "turning your beautiful ordinary into art." Drawn to black and white photography, Boon expertly controls the natural lighting of her environment, making use of shadows and the position of the sun to frame her children in whatever play they are found in that day.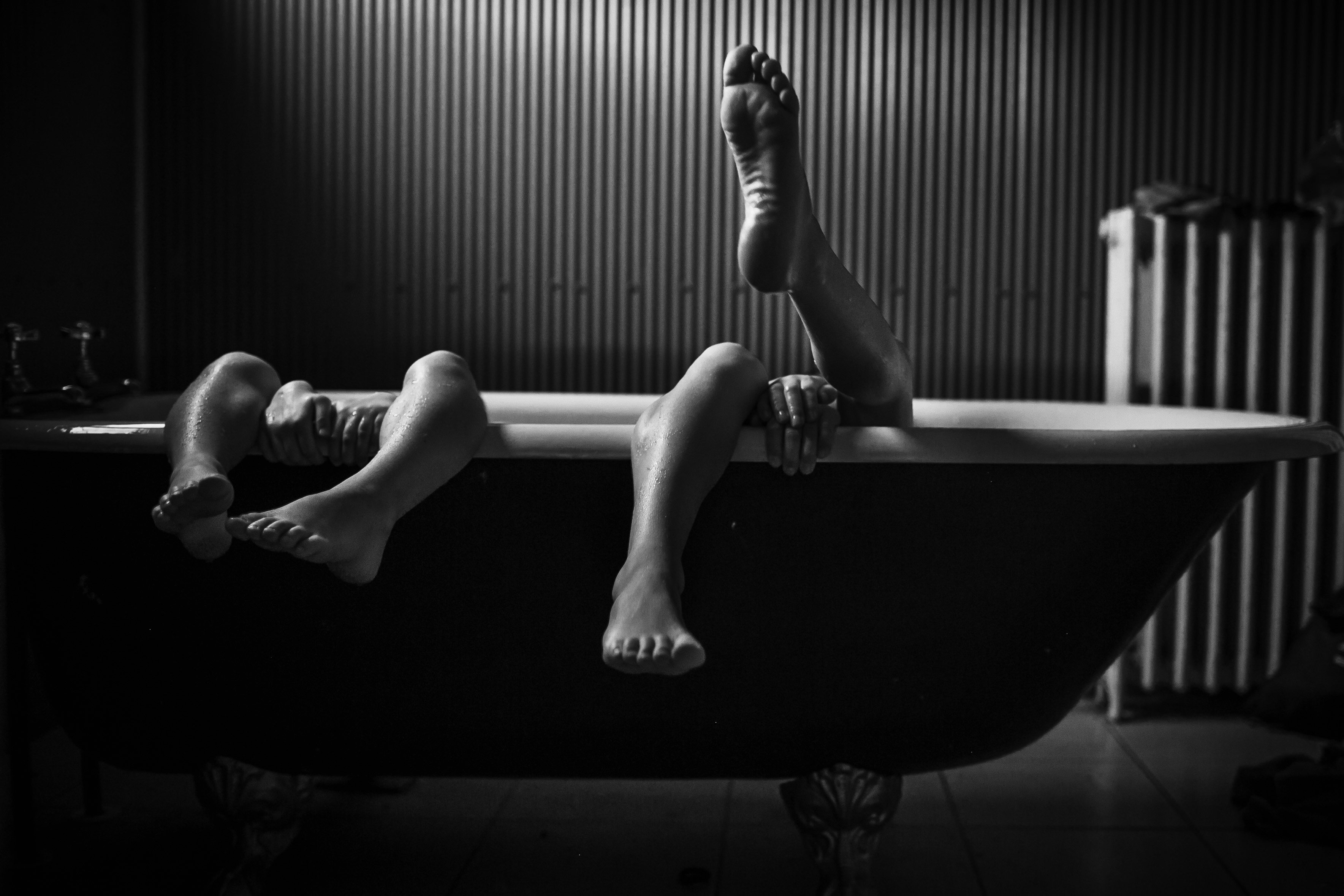 Niki Boon, The Bath, 2016
Black and white enables me to see light differently. Rather than focusing on colors, I find I focus more on the direction and quality of light. I just find the interaction between light and shadow more interesting to focus on than color relationships.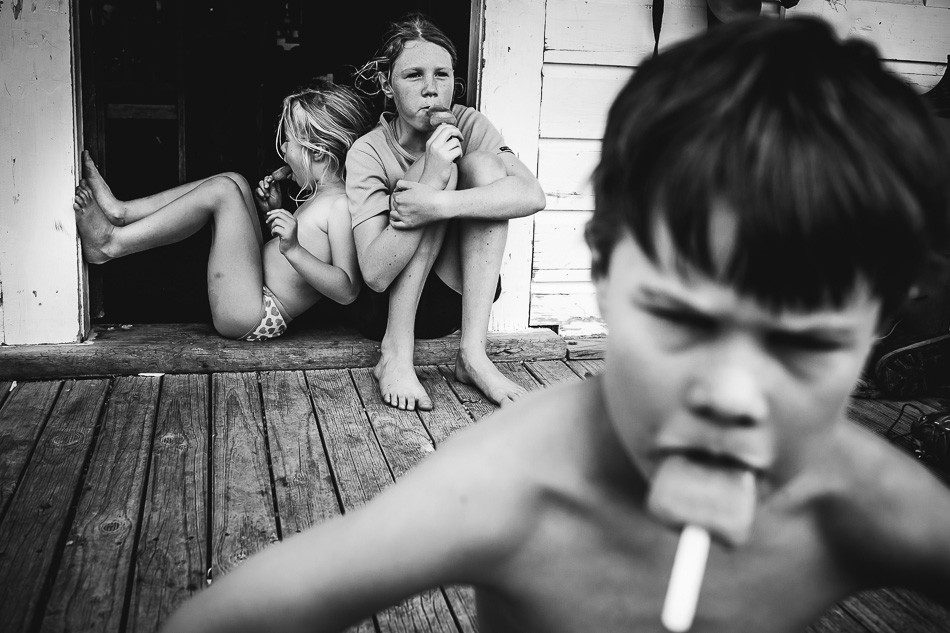 Niki Boon, Ice Block, 2015
Click here to view more of Niki Boon's work. 
Click here to download the full Press Release.
Obscura Gallery presents
Traversing East
, an exhibition with Michael Berman and Neil Folberg, two contemporary photographers who both come from, participate in, and extend the tradition of Western landscape photography. Both artists now immerse themselves in Eastern landscapes to discover the unseen, and explore humanity's relationship to nature both physically and spiritually. New Mexican Michael Berman's ongoing project exposes the Mongolian Bogd Kahn Mountain landscape in its range of complex and diverse ecosystems. For the past three years, Michael has been photographing in the oldest government designated Protected Natural Area on Earth and has been detailing what is occurring to the landscape and wildlife amidst the ever-expanding surrounding community of Ulaanbaatar. American-Israeli photographer, Neil Folberg, who was originally born in California and moved to Jerusalem over 40 years ago, creates photographs which explore the relationship between man, nature, and the cosmos. The lucid landscapes of the Middle East share the range of topography found within the nearly untouched, serene terrain. The exhibition also includes his most recent series',
Taking Measure,
 and
White Winds
, where the artist includes himself in vast, pure landscapes of the Faroe Islands and Iceland in which he considers the ultimate limits of knowledge and vision.
CLICK HERE TO DOWNLOAD THE FULL PRESS RELEASE.
Click here to view Michael Berman's work in the exhibition.
Click here to view Neil Folberg's work in the exhibition.
Sign up for our email newsletter to stay tuned for more information about our exhibitions.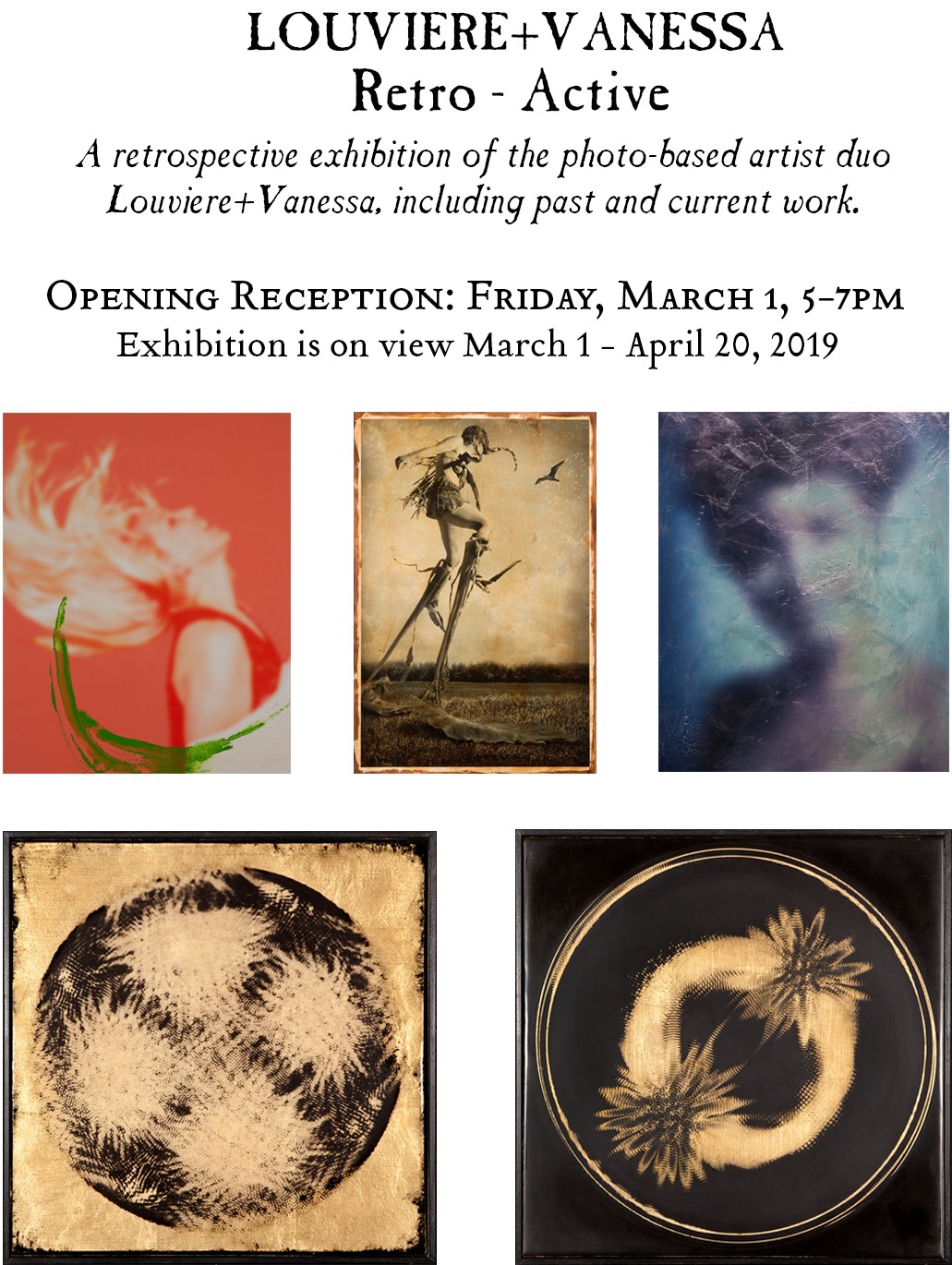 Obscura Gallery presents the solo exhibition,
Retro-Active,
with the New Orleans prolific duo
Louviere+Vanessa
, including past and current work from their various series over the last 15 years. Louviere+Vanessa's style exudes a Southern Gothic pairing of transgression and beauty through mystery, dark humor, and the supernatural, often involving the figurative use of protagonists such as humans and animals alluding to literature and philosophy. The artists effectively combine the mediums and nuances of film, photography, painting,  printmaking, and even music, resulting in mixed media works that use gold and silver leaf, resin, varnish, wax, charcoal, various other mediums, as well as ways of recording the visual through sound, and finishing many of the pieces with handmade frames.
DOWNLOAD THE FULL PRESS RELEASE HERE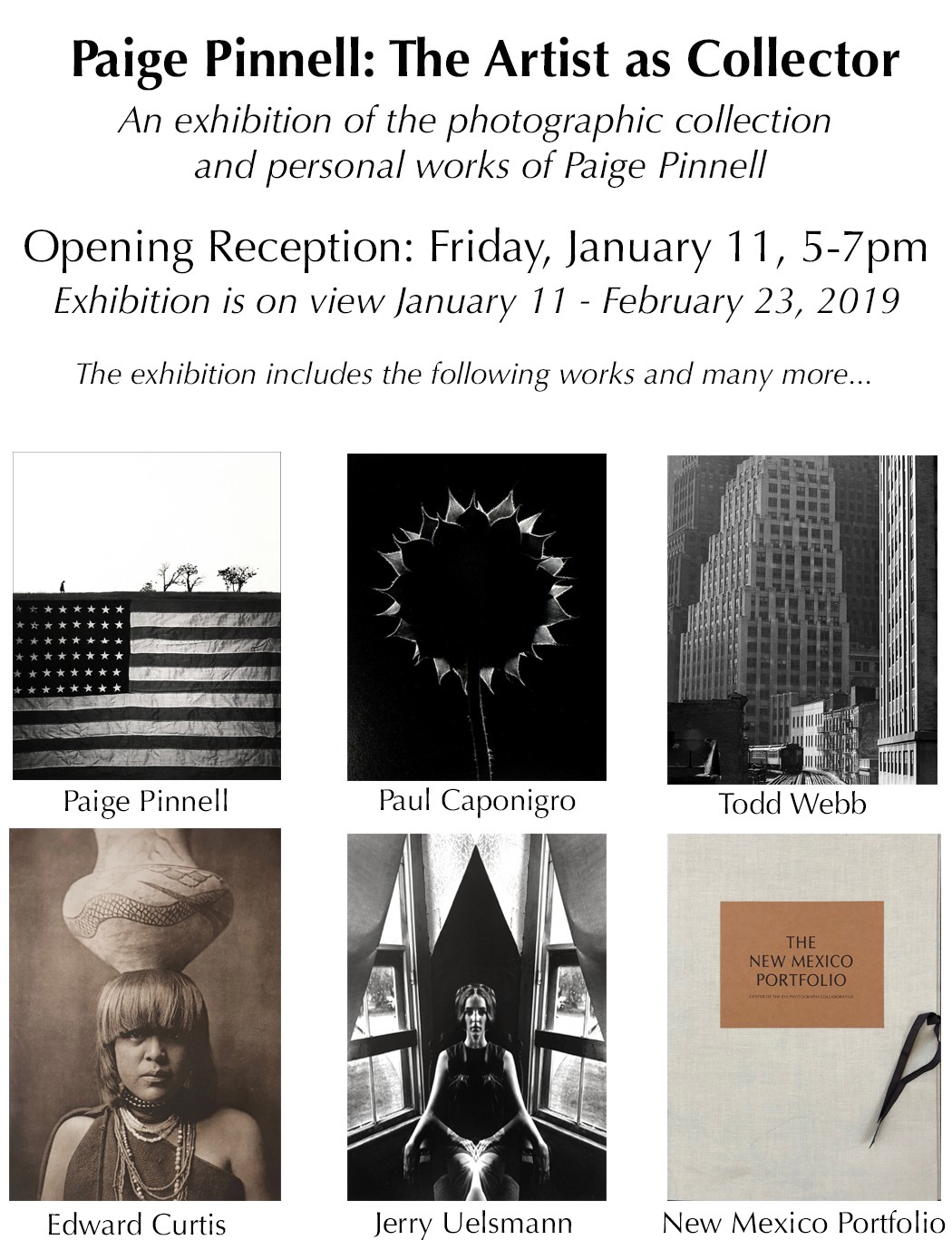 Obscura Gallery presents our first in an ongoing exhibition series of
The Artist as Collector,
debuting the series with the photographic collection and personal works of the late Santa Fean, Paige Pinnell. Pinnell, who passed away in 2017, embodied the passion for photography by being a photography dealer, artist, educator, and collector. Paige's deep knowledge of and connection to photography on a national level had influence on many in the local Santa Fe community in the 1960-70's and was integral to what would become the development of the photography market in Santa Fe at that time. Obscura Gallery is honored to present this exhibition of works for sale to pay tribute to Pinnell's photographic legacy.
The exhibition includes works by:
Paul Caponigro
Edward Curtis
LA Huffman
William Henry Jackson
Eadward Muybridge
Anne Noggle
Paige Pinnell
Douglas Prince
Henry Holmes Smith
George Tice
Jerry Uelsmann
Todd Walker
Todd Webb
Edward Weston
Ben Wittick
Myron Wood
Click here to view the images in the exhibition.
DOWNLOAD THE FULL PRESS HERE.